Keynote Speakers and Workshop Hosts
Keynote Speakers
Dr. Granger Avery, MD is current president of the Canadian Medical Association. Based in Port McNeil, British Columbia, Dr. Avery has more than four decades of experience in rural generalist practice and more than three decades in medical politics – all which has given him a close look at the evolving practice of medicine and provided the opportunity of working with a number of remarkable healthcare providers who share the common purpose of healthier patients, a healthier society, and a fulfilling profession.
Dr. Avery has a fervent interest in rural health, having chaired several committees dedicated to improving the health of rural populations and the doctors who work there, as well as supporting our young doctors in training.
For more information see here.
Dr. Kedar Mate, MD is Chief Innovation and Education Officer for the Institute for Healthcare Improvement (IHI), and is responsible for Research and Development, Innovation, and Faculty. In this capacity, Dr. Mate oversees the developments of innovative new systems designs to implement high-quality, low-cost health care both in the US and in international settings.
His work with health care administration and leadership of IHI's multiple strategic partners has helped organizations to better understand the role of technical improvement and innovation and their impact on the business case for quality. An internal medicine physician, Dr. Mate is also an Assistant Professor of Medicine at Weill-Cornell Medical College and a Research Associate at Harvard Medical School's Division of Global Health Equity. His current research activities include improving population management, behavioral health integration, health equity, addressing complex needs patients, and ambulatory patient safety.
For more information see here.
Eli Kane, Hon. BSc., MES is the current Group Manager, Information Strategy, Design and Performance in the Prevention and Cancer Control Portfolio at Cancer Care Ontario (CCO), a provincial agency focused on improving cancer services. With his strong transformational leadership and ingenuity, Eli and his multidisciplinary team of experts, work to translate data into strategic initiatives that support program design, quality improvement, qualitative and quantitative research development and creation of effective communication strategies to raise cancer awareness. With his unorthodox, "outside the box" mentality, Eli has been able to develop various innovative information solutions aimed to improve health system outcomes. Past positions include working as a Manager in various departments at the Ontario Ministry of the Environment and started his career in the private sector as a consultant implementing Quality Management Systems in various industrial sectors. Eli holds an Hon. BSc degree in Environmental Science from McMaster University and a Masters of Environmental Studies from York University.
Lee Fairclough, MHSc, MRTT, is the VP Quality Improvement at HQO and the former Vice President of Strategy, Knowledge Management & Delivery at the Canadian Partnership Against Cancer, a national organization specialized for improving cancer control in Canada.  Lee has also served as the Director of the first Toronto Regional Cancer Programme as well as the Director of Informatics and the Clinical Research Unit at Prince Margaret Hospital. Lee completed her undergraduate degree in Biology and Mathematics at McMaster University, followed by a collaborative Medical Radiation Technologist (MRT) program through Sunnybrook Health Sciences Centre and The University of Waterloo. She also holds a Master of Health Science degree from University of Toronto. The recipient of various prestigious awards, Lee holds the Robert Wood Johnson Investigator Award in Health Policy Research and the Louise Lemieux Charles Emerging Health Leaders award. Her diverse background and vast expertise in various health care sectors, have positioned Lee as a forefront force responsible for implementing change and improving our healthcare system.
For more information see here.
---
Interprofessionalism and Foundational QI Skills Workshop Speakers
Dean Lising, MHSc, is the Strategy Lead, Interprofessional Education (IPE) Curriculum and Collaborative Practice Lead at the Centre for IPE, University of Toronto (UT), Faculty Advisor for the University of Toronto (UT) Institute for Healthcare Improvement (IHI) Student Chapter and Co-Chair of the Interprofessional Care Community of Practice. Dean has led interprofessional teams in leadership and management roles in professional practice, academic affairs, interprofessional education and redevelopment in academic and community hospitals. Dean developed and leads the UT Interprofessional Quality and Safety Certificate program with teaching/facilitation of IHI Seminars, QUIPS Conference workshops, IHI Open School online discussion forums and electives. He is a passionate advocate of patient-partnered care, education and research, collaborating with patient/family leaders in development of the Holland Bloorview Interprofessional Home Visiting Program, UT Health Mentor program, and scholarly conference presentations/workshops. Dean continues to work as a clinical physiotherapist with over 15 years' experience in inpatient, critical care, emergency and ambulatory clinic settings.
For more information see here.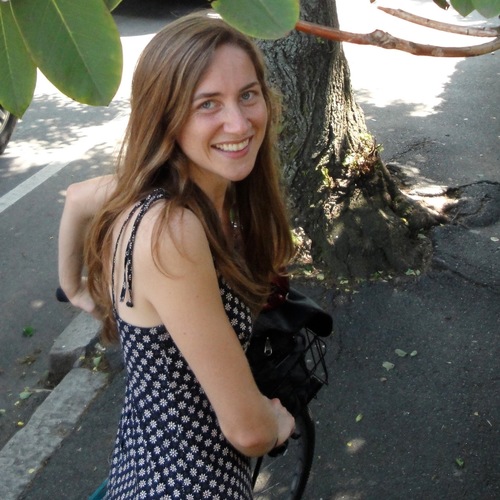 Dr. Vanessa Redditt, MD is a family physician, currently working at the Crossroads Refugee Clinic, a specialized primary care clinic for refugees at Women's College Hospital, and at St. Michael's Hospital Family Health Team in Regent Park. She is interested in enhancing the health of marginalized individuals and communities through clinical care, health system improvement, and tackling social inequities. She is particularly passionate about maternal and child health, as well as immigrant and refugee health. Vanessa has worked with Partners In Health/Inshuti Mu Buzima in rural Rwanda focused on health worker training, quality improvement, and primary care initiatives in 2010-2011 and 2015, and continues to provide volunteer support for maternal and child health programming currently.
Dr. Fazila Seker, PhD. As director of technology & venture development for the physical sciences at MaRS Innovation, Fazila develops strategies for bridging emerging technologies to market and monetizing assets, assesses the business potential, and project manages their commercial implementation with a focus on medical imaging and healthcare markets.She brings ten years of experience leading technology development and commercialization for GE and Xerox in electronic devices, systems and related materials. Prior to joining MI, Fazila advised a leading Canadian venture capital firm in structuring a new high-tech fund. She has served as invited reviewer and panelist for leading professional organizations in the U.S. and Canada, including the U.S. National Science Foundation and Ontario Society for Excellence in Technology Transfer.
Fazila holds a Ph.D. in Chemistry from the University of Wisconsin-Madison and a B.Sc. in Chemical Physics from the University of Toronto.
For more information see here.
Tess Devji, OT Reg. (Ont.), graduated from University of Toronto in 2002. Tess has worked with clients with all types of disabilities in various settings including the private sector, community, and in-hospital rehabilitation. For the past 6 years, Tess has been seconded to several opportunities within Toronto Rehab, UHN. These roles included Lean Process Improvement Lead, and Patient and Family Educator. She is currently in a Project Manager role focusing on Patients' Transitions from Outpatient Therapies to Community Programs. Tess received the Mentorship Recognition Award from Occupational Science & Occupational Therapy, University of Toronto in 2013 and continues to facilitate a course through the Center for IPE/IPC since 2015.
---
Technology Workshop Speakers
Dr. Steve Ryan, PhD, PEng studies how assistive technology impacts the lives of children and youth with disabilities. In particular, his research teams examine the influence of augmentative and alternative communication, adaptive seating, and wheeled mobility technologies on the everyday functioning of children and their families. Dr. Ryan also has extensive experience in the design, development, and evaluation of products for children with mobility limitations. His program of research shapes thinking about how assistive technology devices should be designed, prescribed, funded, and maintained. Dr. Ryan is a Senior Scientist in the Bloorview Research Institute at Holland Bloorview Kids Rehabilitation Hospital and Associate Professor in the Department of Occupational Science & Occupational Therapy at the University of Toronto. Dr. Ryan received a Bachelor of Mechanical Engineering at Western University, his Master's degree in Health Research Methodology from McMaster University, and PhD in Health Sciences from Utrecht University.
For more information see here.
Dr. Christopher Bouwmeester, PhD is an Assistant Professor, Teaching Stream at the Institute of Biomaterials and Biomedical Engineering. He completed his PhD at the University of Calgary, Biomedical Engineering, Tyberg Cardiovascular Lab and PostDoc at Yale University, Department of Surgery, Bonde Artificial Heart Lab. Dr. Christopher Bouwmeester is interested in using design-based projects to foster innovation in capstone design courses and provide hands-on experiences in core engineering subjects. His goal is to use teaching methods and technologies that engage students and prepare them to meet the challenges posed by the complex problems and uncertain outcomes they will face in their future careers. His other research interests include the treatment of end-stage heart failure with medical devices designed to augment cardiac output, the identification and early diagnosis of cardiovascular disease by creating tools and methods based on blood pressure and flow waveform morphology, and designing novel, realistic, and interactive models to visually display heart function.
For more information see here.
---
Sustainability Workshop Speakers
Jessie MacAlpine is one of Canada's Top 20 Under 20, Jessie is a fourth year, National Scholar studying molecular genetics at the University of Toronto. Since the age of 12, she has investigated climate change, genetics, agriculture, global health, immunology and electrical engineering in basements and laboratories around the world. Over the past five years, she has developed both a bioherbicide and antimalarial drug currently under review for international patent. This research has been presented internationally and won Best in Category for Medicine and Health Sciences at the Intel International Science and Engineering Fair. Jessie is passionately invested in youth scientific literacy and volunteers with a variety of local and national charities to promote student involvement in fundamental research.
Dr Steve Lurie, MM, MSW, BA, has been a significant figure in Canada's mental health policy and research for several decades. He has authored several mental health reports and policies, such as the Graham Report which outlined the design of a community-focused, integrated mental health care system in Ontario in 1988. Additionally, he established a common data set for reporting the characteristics of mental health service outcomes in communities. He served as guest editor to the Canadian Journal of Community Mental Health's issue on Innovation in Community Mental Health. More recently, Dr. Lurie has provided assistance to mental health research in countries such as Kyrgyzstan, where he helped with the development of a national mental health plan. He has acquired several awards for his outstanding service and accomplishments in the field of mental health, such as the Canadian Mental Health Association's CM Hincks award, the President's Award by Addictions and Mental Health Ontario, and the Order of Canada. Dr. Lurie is currently the Executive Director of the Canadian Mental Health Association Toronto Branch, and serves as an adjunct professor at the University of Toronto Faculty of Social Work.
For more information see here.